Share (Savings) Accounts:
The first step to membership is a minimum deposit of only $25.00. To obtain dividends you must maintain $100.00 for the dividend period.
Special Share Accounts:
This account assists members by segregating funds for a specific purpose (like taxes, tuition, vacation, etc.).
Super Share Accounts:
This account gives you the opportunity to earn higher returns on your funds. Although, a minimum of $500.00 must be kept in at all times and withdrawals are limited to two a month.
Share Draft (Checking) Accounts:
Our checking account is one of the best examples of credit union value.
NO Minimum Balance Requirement
NO Monthly Service Fees
NO limit to the number of checks you write monthly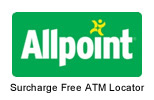 You can see that our checking account gives you flexibility without the worry of unnecessary fees, or minimum balance restrictions. Plus, you will receive an easy to read monthly statement listing all transactions. VISA debit cards are available to compliment your WWFCU checking account. No matter where you live, work, or travel, its easy to manage your WWFCU checking account with convenient Direct Deposit, Bank by Mail, E-Teller, Mobile banking, Remote Check Deposit, Telephone transfers and in person!
Christmas Club Accounts:
Ease the expense of holiday spending with a WWFCU Christmas Club Account. Our Christmas Club account "starts" the 1st of October, however, you can start one at any time during the year. Deposits can be made in any amount through payroll deduction, electronic transfer, direct deposit, check, or cash in person. Your "Christmas Club" check will be issued in October.
Individual Retirement Accounts:
We offer Traditional, Roth and Coverdell IRAs. You can contribute to these accounts by payroll deduction, electronic transfer, direct deposit, by check or in person at our office. Allow us to help with any IRA needs you may have.
New Car Loans:
We offer 100% MSRP financing on new vehicle loans.
New car loans have various terms, based on financed amount.
We also offer GAP Insurance (Guaranteed Asset Protection Plus), to protect your investment.
Used Car Loans:
Our used car loans can also be financed for 100% of the clean NADA retail value. These loans are for terms of up to six years. We also offer GAP Plus Insurance (Guaranteed Asset Protection Plus), to protect your investment.
Refinanced Vehicle Loans:
You may refinance an existing auto loan held with another financial institution. Such loans will be treated as a USED vehicle loan unless the vehicle was purchased new within the past 6 months.
Home Equity Line of Credit:
HELOC's are a predetermined maximum amount that you can draw on for 60 months and repay in 120 months. The minimum amount is $10,000.00 up to $75,000.00. This is a fixed rate HELOC and some fees apply. Checks will be provided by WWFCU to access advances. Call office for details.
Signature Loans:
Signature loans require no collateral. Amounts can be borrowed up to $10,000.00 based on qualifications.
Visa Classic Credit Cards:

Take advantage of our Visa Classic Credit Card and earn 1/2% cashback on purchases. Enjoy no annual fee and low rates on balance transfers and purchases. All with the Visa name for extra peace of mind. Accepted worldwide. Also, as an added benefit all valid cardholders are eligible for the Auto Rental Collision Damage Waiver.
Share-Secured Loan:
This type of loan gives you the opportunity to borrow against your own savings. This means you can get a low interest rate on your loan, while continuing to earn dividends on your savings.
Other Vehicle Loan (boat, RV, ATV, Dirt bike, custom van):
Purchase a new or used Recreation Vehicle, boat, or custom van and borrow up to 80% of the low retail value. 100% MSRP on new ATVs and 100% of NADA clean retail on used. Appraisals may be required for certain vehicles, etc.
Motorcycle Loan:
We offer loans for new and used motorcycles. We will finance 100% of the MSRP on new motorcycles and 100% NADA clean retail on used motorcycles. The rate and terms are the same as new or used vehicle loans.
Better Choice Loan:
Credit Union Better Choice is an affordable, short-term loan that offers: 90-day repayment, flexible monthly, bi-weekly or weekly payments, $500.00 maximum loan and a built-in savings benefit. Call our office for details today!
Prime Choice Loan:
Our Prime Choice Loan is an affordable, short-term loan that offers 6 months repayment, maximum loan is $1000.00.  Call for details today!

Mortgage Loans:
Student Loans:
Insurance Products: